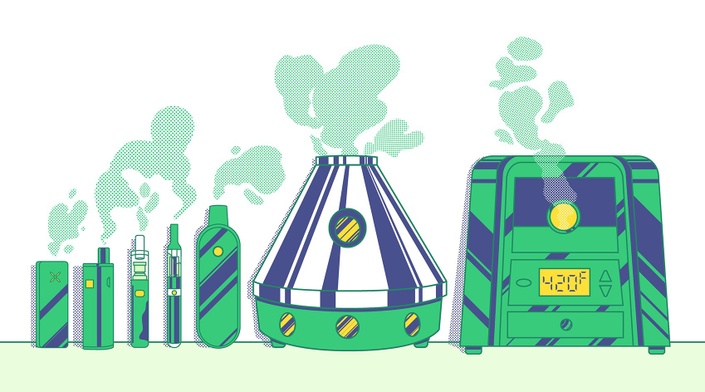 Create A Six Figure Cannabis Business Without Selling Weed
A Definitive Guide for Starting a Six-Figure Cannabis Business, Without Actually Selling Weed
All Course Material. Only $189.00.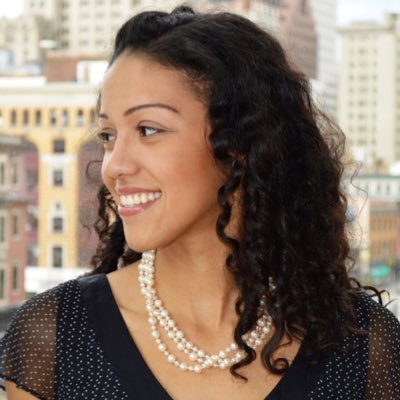 "When I was diagnosed with an ovarian cyst over a decade ago, I began to use cannabis in topicals, edibles and tinctures in order to treat my pain and avoid harmful pharmaceuticals. That lead me to launch my company, Ardent Cannabis and develop the Nova Decarboxylator, a new technology that allows patients to make any cannabis concentrate product in their own home at the press of a button."
- Shanel Lindsay, Lawyer & Founder/President of Ardent Cannabis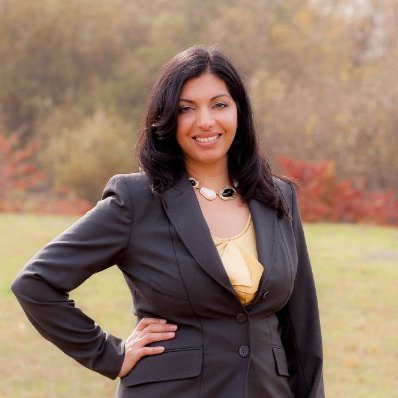 "The United States cannabis market is maturing into a multi-billion dollar industry annually. But think bigger than selling the plant. With the legal use of this widely beloved product, there are countless opportunities to be innovative. In my case, I help connect tens of thousands of new cannabis industry jobs with the right people looking for them. "
- Shaleen Title, Entrepreneur & Commissioner, Massachusetts Cannabis Control Commission
"Marijuana's Economic Impact
Could Hit $44 Billion by 2020"
Sarah Begley, Time | Business
---
Today, 32 states in the United States of America have recreational cannabis laws or medical cannabis programs allowing adults to access cannabis for either medicinal or recreational purposes. To put it more bluntly, more than half of the 240 million adults in the United States of America have access & freedom to consume and purchase cannabis, legally. With demand for cannabis related products at its all time high (infused products with cannabis, cannabis delivery devices, cannabis accessories, etc.), existing and aspiring entrepreneurs like you are eager to get a slice of a multi-billion dollar cash pie.

"So what does it take to get in the cannabis industry & how can I get my feet in?" - YOU
That's a great question & why I created this course.
Cannabis laws differ from state to state. Meaning some states have medical cannabis programs while other states have recreational cannabis laws allowing adults to consume and purchase cannabis from commercial establishments. Some have both. Depending on what state you want to do business in, you'll want to consider whether or not you want sell and distribute cannabis itself or create products and services that support the growing industry.

After determining what state you want to do business in, the baseline for getting into the cannabis industry really comes down to desire & creativity: your desire to innovate, produce and add value to an emerging new industry and your creativity to make things happen. Sure, the idea of creating and selling cannabis products and services sounds attractive. Just the thought of it sounds better than your average 9 to 5 job, doesn't it?
However attractive it looks, this is a wild-wild-west industry. It's new. It's exciting and it's also extremely unpredictable. Are you ready for the challenge?
...Of course you are.
I'm going to show you how to get your slice, without the risk of selling cannabis.
---
How My Cannabis Business Grosses Over Six-Figures A Year, w/out Selling Any Weed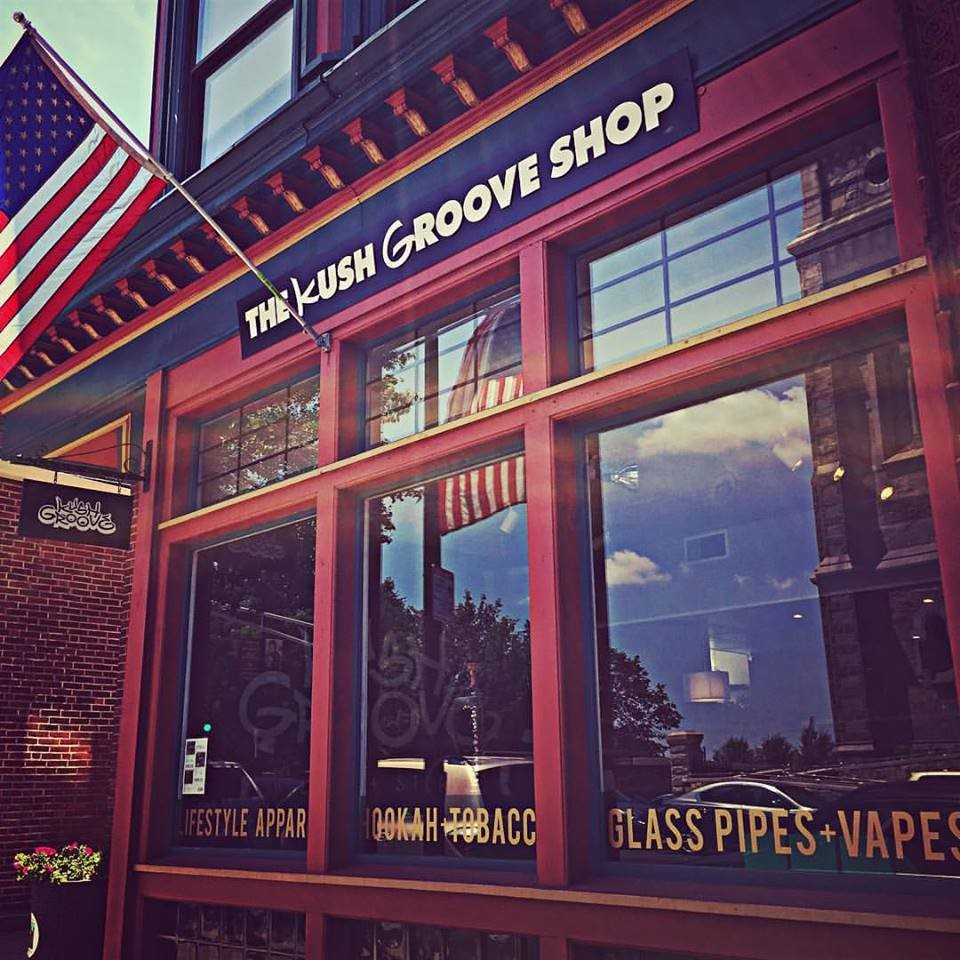 I co-own and operate a head shop in a college neighborhood in Boston, MA.
My business operates on the fringe of the cannabis industry. My business serves a growing market (and consumer demand) but I don't offer anything illegal nor do I operate outside of any laws. This is one of the reasons why I wrote this course. I want to show folks like you who are interested (and serious) that you can create a thriving business within the cannabis industry without the risk or stigma of actually selling weed.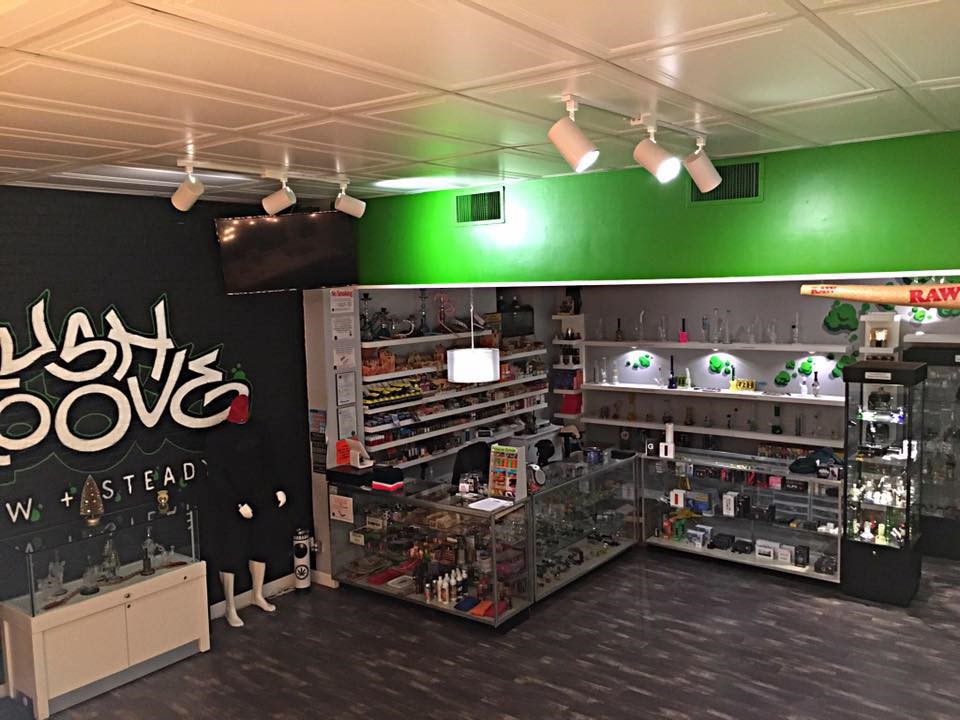 I co-own my business with my business partner and childhood best friend. Our Kush Groove business has a few entities under it's umbrella. We have a clothing & accessories line, Kush Groove Clothing where we design and produce streetwear and apparel which we sell online, in our shop and to other retail locations. We have an IP holding company for our trademarks and other intellectual properties we own. We also have our Kush Groove retail shop where we sell our streetwear apparel as well as 3rd party accessories such as blunts, bongs, rolling papers and much more.
Collectively, all of our businesses gross well over six-figures a year!

The above images shows gross revenues closing out 2017.
We make every attempt we can to diversify our income streams in this arena, without doing anything illegal or selling any weed. We produce live performance events and quarterly DJ parties that engage our following and simultaneously promote our brand and sales offerings.
---
About the Course: Create A Six Figure Cannabis Business Without Selling Weed
---
This short course is inspired by a blog post I wrote about starting a cannabis business, without the risk or taboo of selling weed. As a columnist writing on cannabis issues, an educator at a cannabis trade school, a cannabis entrepreneur and marketing consultant, I know first hand how much people are looking for this information. I get asked about this all the time.
People are excited about the prospect of creating businesses and investing in a new industry. Skepticism sets in however when they consider the risk and regulatory hurdles with launching a cannabis business where selling cannabis (or infused products) is the core of the business model.
This course promises to get you inspired to think through your next business (or income stream) generated from the emerging cannabis industry in the U.S.
Once you join the course, you'll get:
A close examination at how my Kush Groove retail business grosses well over six-figures per year.
A comprehensive state-by-state list summarizing the cannabis doing business as rules for operating a cannabis enterprise in each state.
A list of existing cannabis business & industry jobs to find inspiration from.
A list of important qualities to look for when considering team members.
Tips & strategies on where to look for teammates.
Interview transcripts of established cannabis entrepreneurs already grossing over six-figures in revenue with their current businesses.
A 30 point step-by-step guide to launching your cannabis business (without selling weed) in 30 days
This easy-to-read course brings together proven tips, strategies and actionable steps that will help transform your idea for a cannabis business into an actual cannabis business. Top lessons from topics including:
Clarifying your idea through research and assessment
Gathering strong feedback from potential customers
Building a strong team
Crafting an operational roadmap for launching your business
Test out the course for free, by downloading curriculum made available from some of my classes:
4 Reasons Why My Cannabis Business Grosses Well Over Six-Figures A Year
Interview Transcript with Shaleen Title, Lawyer, Entrepreneur & MA Cannabis Control Commissioner
---
Why was this course written?
The focus of this course is to educate students how to create a thriving cannabis business that makes money (six figures to be specific). The singular focus here is creating a thriving cannabis business without actually selling weed. That's where my expertise lies.
What you will find in the course are proven strategies, tips, videos and worksheets to help you conceptualize an idea for a cannabis business and put your plan into motion. We've included interviews from other entrepreneurs who've created thriving cannabis businesses without actually selling any of the plant.
---
Who is this course for?
This course is designed for those who are serious about creating a thriving cannabis business. Whether you have experience launching a business or not, this course was designed for the novice entrepreneur looking to get in the industry and make an impact, without the risk of selling the cannabis plant itself.
Looking to create the six-figure cannabis company? This course is the first start in getting there. I can't guarantee you'll launch the next million dollar cannabis business but you'll walk away from this course with practical tools, understandable insight and real life stories from other successful entrepreneurs who, just like you, wanted to create a cannabis business (without selling weed) and found success following some concepts included in the course material.
---
Who this course isn't for?
My focus is very clear. The course content was crafted for those interested in creating a cannabis business but who want to do it without selling any weed as part of their business model. This course is not meant for students interested in creating a cannabis business, selling or cultivating cannabis.
Your Instructor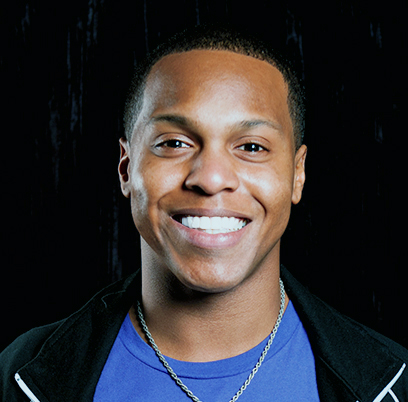 Marcus Johnson-Smith is a writer, entrepreneur and marketing professional from West Cambridge, MA. Co-Founder of Kush Groove, a 420 lifestyle brand & retail head shop in Boston, MA, he is also the founder of Clearwater Branding, a brand marketing firm specializing in web design and brand marketing. Marcus has appeared in numerous Boston area publications including the Boston Globe, Boston Metro, Improper Bostonian, Boston Magazine. A columnist with Dig Boston, he writes a bi-weekly article, The Joint Perspective. He's appeared on WCVB's Chronicle and presented at Bentley University & Harvard Innovation Lab. He can be reached at [email protected] and on Twitter & Instagram @mjohnsonsmith.
Course Curriculum
Welcome & Instructor Introduction
Available in days
days after you enroll
Section #1: Research the Consumer Landscape & Consider What Options Are Already Out There
Available in days
days after you enroll
Section #2: Identify What Potential Customers Want to BUY by Asking Stoners What They Want!
Available in days
days after you enroll
Frequently Asked Questions
When does the course start and finish?
The course starts now and never ends! It is a completely self-paced online course - you decide when you start and when you finish.
How long do I have access to the course?
How does lifetime access sound? After enrolling, you have unlimited access to this course for as long as you like - across any and all devices you own.
What if I am unhappy with the course?
We would never want you to be unhappy! If you are unsatisfied with your purchase, contact us in the first 30 days and we will give you a full refund.